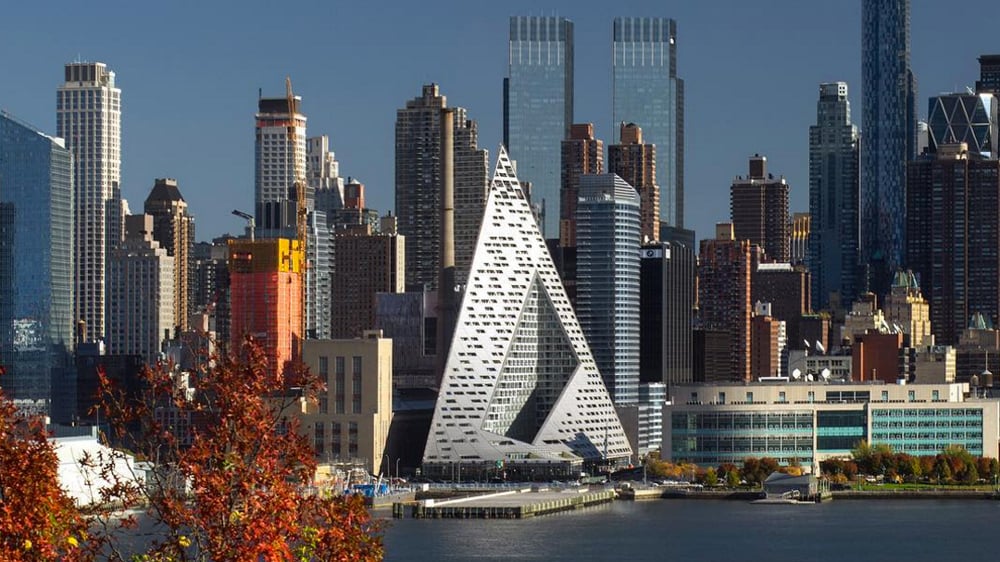 Whether it is being used to create precast concrete molds or as a perfect replacement for concrete and wood, coated foam is fast becoming the material of choice for New York architects features. Lightweight, durable and easy to install, foam provides benefits that traditional materials do not, and it can be used to create a full range of architectural features — from columns, balusters and capitals, to moldings, arches and quoins.
While foam is an ideal material for creating these features, the related production processes and equipment are just as important. Hot wire foam cutting has become popular for architectural applications because of its ability to turn out consistent architectural features and concrete molds without time consuming manual processes — and without sacrificing quality.
However, while standalone hot wire foam cutting equipment can handle basic architectural features, there are limitations to the kinds of products that can be created. The nature of hot wire equipment, whether using straight or bent wire, limits production to basic architectural designs. Incorporating decorative patterns, intricate details or creative designs — the kind of qualities that set architecture apart — is simply not possible with standalone hot wire cutting technology. For those looking to move beyond these limitations, a new system that combines a number of technologies into a powerful foam carving solution is answering the bell.
Combining hot wire cutting with 3D laser scanning, CNC (computer numerical control) routing and various finishing capabilities, an integrated foam cutting and carving system pioneered by Streamline Automation represents the next level of innovation in architectural foam and precast concrete mold production. While hot wire cutting technology is an integral component of this system, it is the addition of the scanning, routing and finishing capabilities that introduces a new realm of creative possibilities.
3D laser scanning allows users to incorporate any design imaginable into their products. Customized software can be used to adapt, combine and scale these designs, while taking a design from positive to negative to create a mold is as simple as a keystroke. While basic architectural shapes can then be cut on the hot wire cutting machine, the CNC router can be used to mill literally any kind of organic shape, design or feature in either positive or negative. These routers really are the workhorse of the system, carving intricate designs that have traditionally only been possible with meticulous hand carving. Once pieces are carved, customized spray equipment or foam coating machinery is used to prepare for installation or concrete casting.
Thanks to the seamless integration of various complimentary technologies, this system makes it possible to take architectural features from concept to creation with an automated solution. Users can produce creative and decorative architectural features and molds without the labor of traditional hand carving processes, and without the creative limitations of standalone hot wire cutting equipment. Perfect replicas of existing pieces and models using either foam or concrete are possible, including accurate historical reproductions.
Beyond taking traditional architectural features to new levels, this system can also create product lines simply impossible with hot wire cutting. Scanning and routing capabilities allow for the creation of decorative wall panels, concrete reliefs, fireplace mantels, concrete sculptures and much more. It is not surprising that this system is gaining popularity as a means of delivering artistic and innovative architectural designs that stand out from the crowd. Bringing together modern technology and traditional craftsmanship, this system is revolutionizing the production of architectural foam features and molds.